The Electric Man
on
August 10, 2019
at
12:01 am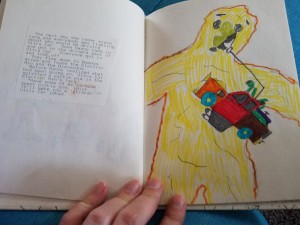 Hey, everyone, look, it's The Electric Man!
When I was in elementary school, he was an Ultra Car supervillain.  He didn't fit into It's Walky!, and so I scrounged him up for It's Walky!'s costful coda.  He's… a man!  Made out of electricity!  He's ridiculous and I love him.  He's The Electric Man.
That's why we're at a power plant for this story, I guess.  Monkey Master was here to create him.
here's that requisite cliffhanger again